Stiebel Eltron Tempra 24 Plus Specs: The Ultimate Tempra 24 Electric Water Heater Review
Stiebel Eltron, a pioneer in tankless water heating technology, is the name behind several renowned ventilation and heating systems. One example of the latter is the Stiebel Eltron Tempra 24 Plus, a testament to the company's innovative technology and energy-efficient approach to household appliances.
The Stiebel Eltron Tempra 24 Plus has electronic temperature control, smart microprocessor technology, and high-end safety features, making it a decent pick for most households.
But is the heater's 26-gallon nominal water volume enough for your regular use? Is it worth the high price tag? Our guide looks at Stiebel Eltron Tempra 24 Plus specs to help you make an informed decision.
Overview of Stiebel Eltron Tempra 24 Plus Specs 
The Stiebel Eltron Tempra 24 Plus is a 24kW electric tankless water heater in the company's Tempra line. Like all other heaters in the series, the 24 Plus is also equipped with microprocessor-controlled temperature regulation, a digital display, and true thermostatic temperature control. 
Its full-power modulation is based on the incoming water flow rate and temperature, allowing it to automatically adjust its power output to maintain the preferred output temperature. The table below lists Stiebel Eltron Tempra 24 Plus specs to give you an understanding of this model's capabilities. 
| | |
| --- | --- |
| Features  | Stiebel Eltron Tempra 24 Plus |
| Nominal Water Volume | 26 gallons  |
| Working Pressure | 150 psi |
| Minimum Pressure | 30 psi |
| Voltage | 240 Volt or 208 Volt |
| Water Connections | 3/4″ NPT |
| Weight | 16.1 lb (7.3 kg) |
| Dimensions | 4.63 x 16.63 x 14.5 inches |
Key Features of Stiebel Eltron Tempra 24 Plus
When purchasing a water heater, it's important to consider its flow rate, design, performance, and safety features. Here are some Stiebel Eltron Tempra 24 Plus specs you should know about.
Flow Rate
Stiebel Eltron Tempra 24 Plus features the company's patented Advanced Flow Control technology, which regulates water temperature and flow to maintain a consistent output temperature. It monitors the incoming water flow rate and temperature and adjusts the heating power accordingly.
That prevents water temperature fluctuations with changes in flow rate or demand, such as when multiple appliances are used simultaneously. The Advanced Flow Control makes this heater ideal for colder climates where the incoming water temperature is often low.
Design and Build
The Stiebel Eltron Tempra 24 Plus has a sleek white design that goes well with any household interior. Its compact size means it does not take up much space and can be installed anywhere.
However, if you plan to install the heater outdoors, make sure there's a covering to keep it safe from rust and weather damage. 
The heater also has a convenient-to-use digital temperature display. You can adjust the temperature anywhere from 86°F to 140°F. The display also has two memory buttons for pre-setting temperature for quick adjustments.
Performance
When the incoming water flow is at 42°F temperature, the Stiebel Eltron Tempra 24 Plus can deliver 2.6 gallons per minute of hot water. The output becomes better when the incoming water is warmer.
For instance, the unit delivers 5 gallons per minute when the incoming temperature is 72°F. That's enough to service three showers at once.
Here are some other notable features of this tankless heater:
Microprocessor-Controlled Temperature Regulation: As the water runs through the unit, water flow and temperature sensors constantly monitor and send data to the microprocessor. The microprocessor uses this data to adjust the power of heating elements. 
Heating Modules: The Tempra 24 Plus has two copper heating chambers with multiple heating elements. These heating modules provide the necessary power to heat up the water quickly to your desired water temperature. 
Safety Features
The Stiebel Eltron Tempra 24 Plus is designed to be safe and secure, preventing expensive damages and bodily injuries. Here are two main safety features of this electric heater:
Thermal Limit Switches: Both copper heating chambers have thermal limit switches that automatically shut the heating module down if the output water temperature gets too hot. 
Microprocessor-Based Thermostatic Control: Since the microprocessor constantly monitors and adjusts wanted temperatures, there's no risk of temperature overshoots or unwanted heating cycles. 
Energy Efficiency
The heating chambers in Tempra 24 Plus are highly efficient, converting 99% of the energy they draw into heat. Moreover, it uses 15% to 20% less energy than a standard water heater.
Stiebel Eltron heaters are also equipped with self or auto-modulation. It means that the heaters use the least amount of energy to heat water. That makes the Stiebel Eltron Tempra 24 Plus a great choice for homes looking to save money on their electric bills.
Even after it lives its complete lifespan, the Stiebel Eltron Tempra 24 Plus doesn't burden the planet. Tankless heater disposal already has a low environmental impact. To add on, this heater's major parts are recyclable. 
Noise Level
The Stiebel Eltron Tempra 24 Plus is quiet due to the absence of moving parts, like a fan or a motor. While there's some noise due to water moving through the unit and the sound of heating elements, this noise is negligible in most cases and does not disrupt your everyday activities.
However, the location of the heater might impact its noise production. If you install the heater in an uninsulated area or an enclosed space, the noise may be amplified.
Warranty
Stiebel Eltron offers 3-year parts and a 7-year leakage warranty on its heaters. Tankless water heaters have a lifespan of up to 20 years. So, the warranty should cover any issues with the heater for nearly half of its life.
Stiebel Eltron Tempra 24 Plus Installation and Maintenance
The Tempra 24 Plus is a 24kW model available in 120V and 240V, requiring a minimum electric service of 150A. If your property is old or doesn't have the required electric service, you'll have to upgrade the service before you can install this model.
Installing the Stiebel Eltron Tempra 24 Plus is an easy task if you have some household DIY experience. The customer support is also quite responsive, answering any questions about the installation process.
As the heater is tankless, it is not subject to any seismic building codes. So, you do not need any preventative construction to install this heater. 
If you're not comfortable with the installation, you can opt for professional installation. Check out the manufacturer's installation guide to learn more.
As for maintenance, you'll need to flush out scale buildup from the heater every six months to a year, depending on your area's water hardness. If you do not know about your water quality, contact your local water department. 
Installing a non-salt based water conditioner can make your water heater last longer. Stiebel Eltron recommends installing the Scale TACler water filter in your tankless water heaters to minimize scaling, especially if you use water at a temperature of 110°F or below. 
Also, clean the filter screen yearly by blowing away the excess dust using compressed air. If you don't own an air compressor, remove the filter from the heater and place it on the ground. Spray it with water to remove the dust and install it back into the heater. You can watch a tutorial to learn how to do this correctly.
Stiebel Eltron Tempra 24 Plus Customer Sentiment
Amazon
The Stiebel Eltron Tempra 24 Plus has a 4.4 star rating on Amazon, and 75% of buyers have given it a 5-star rating. Meanwhile, it has received 8% 4-star rating and 5% 3-star rating. 
Most buyers recommend this tankless heater for its space-saving design, value for money, and pressure level. Many 5-star reviews also mentioned easy installation, with some people saying it took them just a few hours to install it themselves. 
Home Depot
The Stiebel Eltron Tempra 24 Plus has a 4.7-star rating on Home Depot. Most people liked it for its energy efficiency, temperature adjustment, and reliability.
Manufacturer Website
Most of the testimonials on the company's website laud the heater for its easy installation and modern features. Customers are also happy with Stiebel Eltron's customer service, with someone going as far as saying, ''Five stars to tech crew (is there ten stars?).''
Stiebel Eltron Tempra 24 Plus Pros and Cons
Pros
Digital display for easy control

Easy and quick installation 

Low noise level 

Thermostatic control for safety 

Optimal pressure and water flow
Cons
Not compatible with older homes (with less than 60-amp circuits)

Might require upgrades in the panel 

Costlier than competition 
Final Verdict: Is Stiebel Eltron Tempra 24 Plus Worth the Price?
Considering the features and capabilities we looked at in this review, Stiebel Eltron Tempra 24 Plus specs beat many of its competitors. The heater stands out in terms of precise temperature control, energy efficiency, and ease of installation.
Thanks to its decent nominal water flow, you can use it for versatile purposes, from everyday applications to running a jacuzzi. Meanwhile, the company's Advanced Flow Control technology makes this heater ideal for cold climates where water flow often needs adjustments to maintain the desired temperature.
To sum up, the Stiebel Eltron Tempra 24 Plus is a good investment for an average household. While the price point is high, it is justified by 99% efficiency and top-notch performance.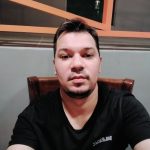 For the last 10 years, I have been an established writer on HVAC systems, water systems, and other similar niches. I have become a trusted source of knowledge and insight in these technical topics, and I'm passionate about helping people understand and benefit from these complex systems.